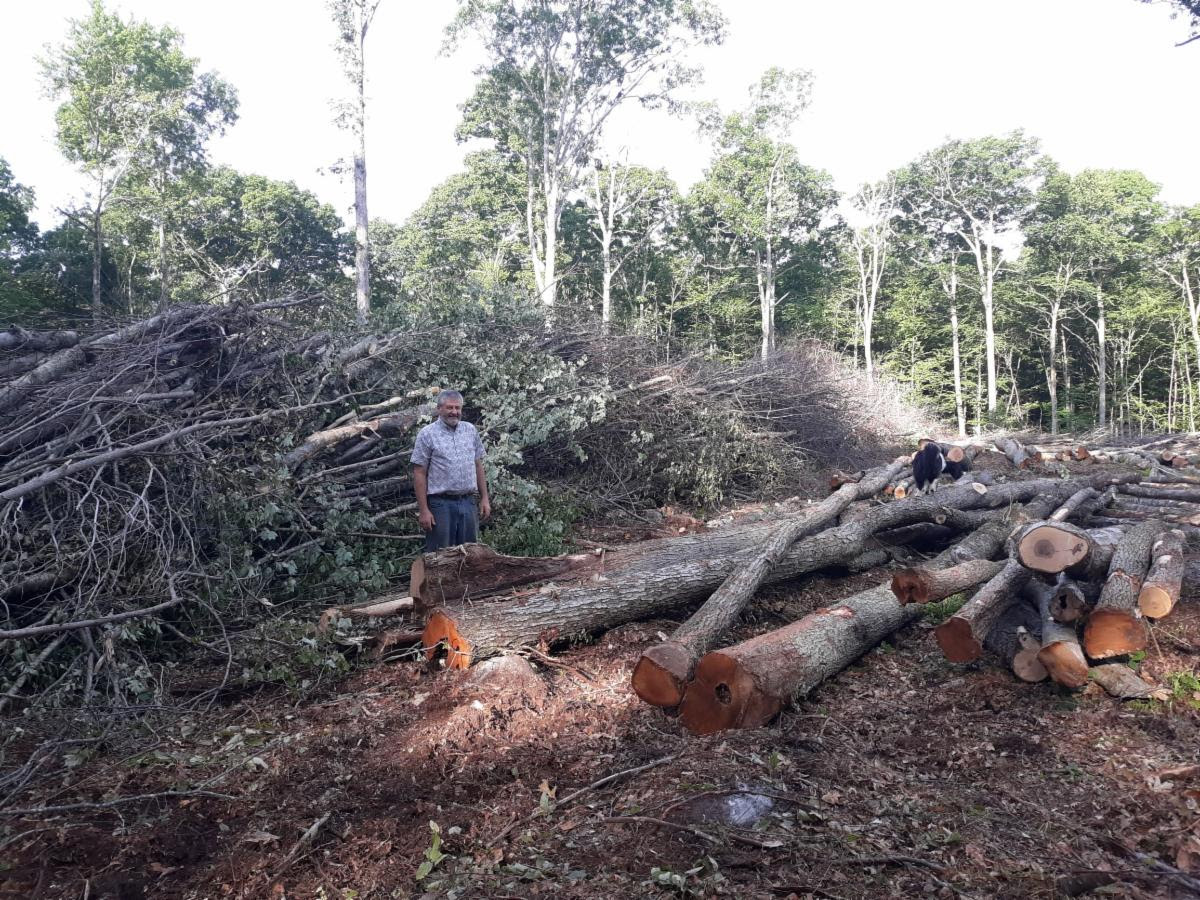 RIFCO President Bill Fortune stands in front of the newly installed slash wall within the 3-acre habitat clearing at the Merriman Demonstration Woodlot in Foster, being installed by Master Logger Certified Bob Thurber of Jerimoth Forestry.

As discussed in last month's issue, Cornell University is experimenting with these installations, designed to protect against deer browse of hardwood saplings. For more information visit Cornell University's Slash Wall Resource Center here.

We'll be installing a gate and will observe the ability of the slash wall to exclude deer, and will compare the costs of this method versus building an 8′ tall deer fence. Stay tuned.
Loaded to the gills, this trailer is off to the mill in Canada with the White ash logs recently harvested from the RIFCO demonstration woodlot in Foster. Harvest carried out by Master Logger Certified Bob Thurber of Jerimoth Forestry.

The woodlot had a one-acre stand of mostly White ash that our Forest Management Plan identified as being susceptible to loss from the Emerald Ash Borer. This is a pre-emptive cut of the mature trees; immature stems remain for future development.

Both of these projects will be reviewed on August 6th at our Summer Twilight Walk.
Photo credit: Bob Thurber 
Story credit: RI Forest Conservator's Organization (RIFCO)