Find A Certified Master Logger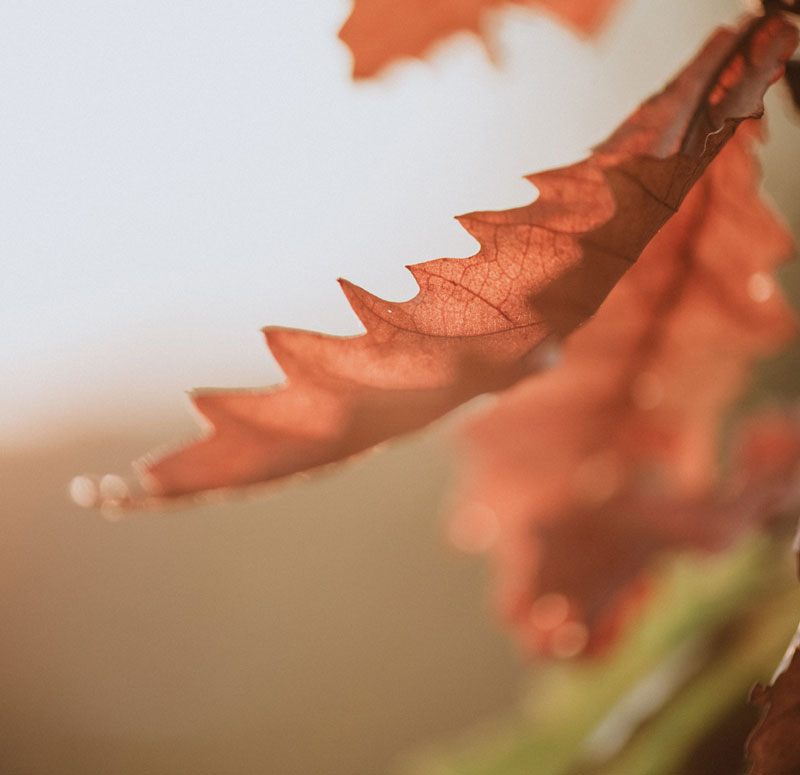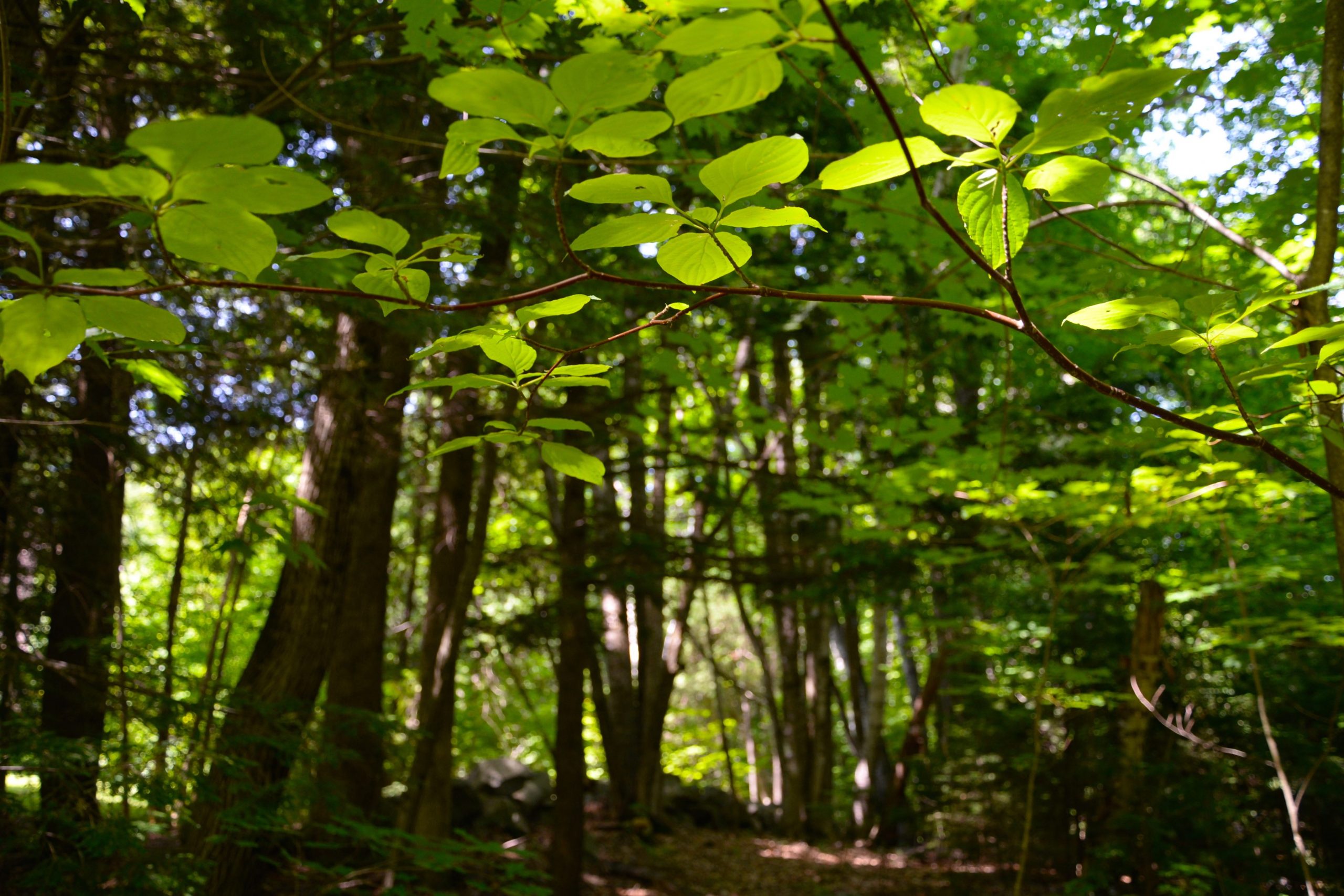 How Master Loggers are Making a Difference
About
This stewardship program operates under the Trust to Conserve Northeast Forestlands.  The Trust to Conserve Northeast Forestlands (TCNF) is a 501(c)3 organization formed by the Professional Logging Contractors of Maine in 2003 to administer the Northeast Master Logger Certification program with the broader goal of "enhancing the health of working forest ecosystems through exceptional accountability" throughout the Northern Forest region.
The Trust supports exemplary forest professionals, landowners, and wood product manufacturing companies who are committed to responsible and accountable management of forest ecosystems by providing low-cost access to forest certification and building the region's capacity to produce third party certified forest products and ecosystem services.
---
Who? Maine was the first place in the world with a point-of-harvest Master Logger Certification program, offering third party independent certification of logging companies' harvesting practices. The certification system is built around performance standard that has been cross-referenced to all of the world's major green certification systems, and has been adopted by several other North American states and Canadian provinces. In 2007 the Maine MLC program became the Northeast Master Logger Certification Program (NEMLC) to include loggers in Maine, New Hampshire, Vermont, Massachusetts, Connecticut, Rhode Island, and New York. While companies range in size from large contractors to small, independent sole proprietors, together they represent all areas of the northeast.
Why? To compete successfully in a global marketplace, we believe that Northeastern harvesting companies and other forest professionals must demonstrate that they set a world standard for economic AND environmental performance. To do this, a profession's essential practices must be defined and each company must be certified to an exemplary standard. The performance standard must be based on performance in the forest and through business practices.  Once that performance is recognized, harvesting companies can move forward as an equal partner with others to ensure economic viability for all rural communities.
When? Rather than be swept along by the changes occurring in the global marketplace, the Professional Logging Contractors of Maine decided in 2000 to reinvent their profession and hold it to a world-leading standard of excellence. Their success has attracted national and international attention. In 2002, this pioneering effort in designing and implementing the NEMLC program was unanimously adopted as the national model for logger certification by the 27 state associations in the American Loggers Council.
What? The content of NEMLC is based on a common vision for communities and forest resources of the northeast. The
nine goals guide loggers in their work: Document Harvest Planning, Protect Water Quality, Maintain Soil Productivity,
Sustain Forest Ecosystems, Manage Forest Aesthetics, Ensure Workplace Safety, Demonstrate Continuous Improvement, Ensure Business Viability and Uphold Certificate Integrity.  These are detailed more with harvest responsibilities and explicit performance standards under each goal.  Field verifiers visit actual harvest sites to determine whether candidates for NEMLC are meeting and exceeding the required performance standard. Their findings are submitted to an independent board that makes the final decision. To remain, certified, each company must be recertified after two years and every 4 years if without incident. Random audits are performed between recertifications, encouraging the upgrading of skills within the company, continuous improvement, and an attitude of partnership with other forest professionals and their associations. In 2005, the MLC program was recognized by the Rainforest Alliance's SmartWood program with the first ever SmartLogging certificate. This certificate represents an independent, global recognition of the integrity of the Master Logger standard. If a Master Logger wishes to continue to obtain certification for Chain of Custody they may apply to do so.
Where? As of 2011, the New England states, New York,Wisconsin, Minnesota, Michigan, 3 Canadian provinces (New Brunswick, Nova Scotia, and Prince Edward Island) and Japan have Master Logger programs based on this model.
What is it like to work with a Master Logger?
The Trust to Conserve Northeast Forestlands (TCNEF) and the Professional Logging Contractors of Maine (PLC) have partnered to produce this new educational video of a timber harvest by a professional Master Logger in Maine that highlights the perspective of the landowner and the steps necessary to balance the needs of the landowner while working in collaboration with the contractor to conduct proper forest management.
Shot at a site in Damariscotta, Maine in the fall and early winter of 2018, the video titled, "Working with a Professional Master Logger: The Landowners Perspective," shows the before, during, and after phases of a harvest and the careful planning by the logger, CTL Land Management Services of Washington, ME, to ensure the aesthetic and forest health goals of the landowner are met in addition to the financial objectives.
CTL Land Management Services is a PLC Member and a certified Maine Master Logger. Many thanks to CTL and everyone else who made this project a success! 
Testimonials
"Members of the Master Logger community belong to the most prestigious group of professional loggers in North America. They have widespread recognition and credibility —both geographically and across all facets of this business. Master Logger Certification is an excellent program that provides an efficient way to help manage change while certifying to major customers that the fiber Master Loggers produce is done to a recognized standard that has been verified by a third party."
—Greg Barrows, Verso Paper
"Master Logger Certification has helped me meet personal goals by helping to stay focused on safety and professionalism, and demanding that of employees."
—Cohort #2 Master Logger company
"For us, it's about personal recognition. There is no other team like ours and our work IS who we are. We like that Master Logger Certification recognizes that and creates a standard for the rest of the loggers in our state. And we know the mills are checking to see if we're certified. When times are hard, it's good to know that we'll be last on their list for downsizing because of our certification."
—Cohort # 3 father-and-son Master Logger Certified team
Questions for a prospective logger: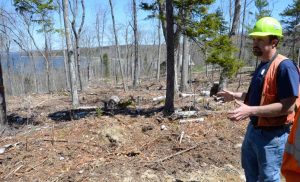 Does your operation have a waste wood/ biomass market – what will happen to the brush?
Do you have references from foresters and other landowners?
What other services can you provide, for example, I want two of the trails stumped, a food plot, etc.?
Can you provide proof of all insurances, trucking, liability, comp. etc.?
How is the wood being tracked and accounted for once it leaves my land?
What training have you and your employees completed?
Will you have a written contract that includes my expectations of what the roads, trails and landing will look like after the harvest?
If you choose a Master Logger you can be assured that they will have good answers to all of these questions!
Professional Logging Contractors of Maine
Farm Credit East AgEnhancement Grant
Select Sawlog Level
Tom & Barbara Moakler
A. E. Sampson & Son
Hammond Lumber Company
Hull Forest Products
Prime Sawlog Level
TR Dillon Logging
Huber Engineered Woods
Mcpherson Timberlands
HC Haynes
Northwoods Management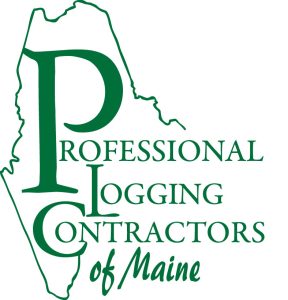 Giving ONline
If you would Like to donate to the Master Logger (501 c 3) program – Contact us and we will send you a link to pay online.
Giving By Check
Please send checks to: Master Logger Program PO Box 1036, Augusta, ME 04332
We are a 501 c 3 organization
How Donations Are Used
The Trust to Conserve Northeast Forestlands has been committed to raising the funds necessary to cover the costs of certification and continuous improvement for harvesting companies in the Northeast who are able to meet the point-of-harvest certification standard. Generous gifts from a variety of donors and grantors comprise the funding for this program.
Hotline
1-888-300-6614
Toll-free hotline for comments on Master Loggers' work.
The Northeast Master Logger Certification program maintains this hotline to receive feedback regarding NEMLC companies. The hotline has been used to relay praise for NEMLC companies' work as well as concerns about NEMLC company practices. The hotline may be used anonymously. NEMLC staff follow up on each hotline phone call within 48 hours and keep records of each hotline call and the follow up activities for five years.